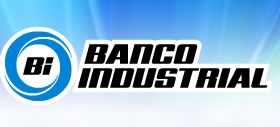 Radio FeLove
Shofar Ministries
054-004191-3 
Radio Account
Radio FeLove is a Christian Radio and is a ministry of Ministerio Casa Verde.  Donations made here will be deposited directly to the account of Producciones Casa Verde which is the legal name of the radio.  
Option 1:To send your donation to support Radio FeLove using your credit or debit card click the donate button above. It only takes less then a minute to complete your donation.  You will receive an instant receipt by e-mail.

Option 1a:

We sponsor many children to go to school as well as young adults to get a high school diploma. We also support poor families with children by bringing groceries to their home once a month.  Please consider a gift of $40 per month to sponsor a child's education or bring a family groceries. 

Option 2:If you have a USA check…please send me an e-mail for instructions.

If you live in the USA, we can supply a tax receipt which will be mailed out every January to the address on your check.  Please contact us for the mailing address and make checks out to LIFE CHURCH and put Guatemala in the note.

We can offer official Tax receipts valid in Guatemala, (factura).  However for major donations contact us as the process is slightly different.
Option 3:
Deposito en nuestro cuenta de Banco Industrial –
El dinero puede ser depósitado directamente en cuenta listadas arriba: Si necesita una Factura puede comunicarse a nuestras oficinas.
Teléfono: +502 7942-9838