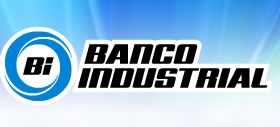 Radio FeLoveShofar Ministries
054-004191-3 
Radio
By Donating, you are Directly Helping Serve the Poor in Guatemala, & Take the Message of Jesus Christ to Those Who Have Not Heard.
I have provided you two options below for giving! Please note, I use this site to support the Missionary Ministry and Radio FeLove Christian Radio, both in Puerto Barrios, Guatemala.
I WANT TO HELP CHANGE LIVES WITH MY GIFT:
Option 1:To send your donation to support the ministry work of Radio FeLove, Shofar Ministries, or Paul Tonetti, using your credit or debit card click the donate button above. It only takes less then a minute to complete your donation and change lives. You will receive an instant receipt by e-mail.

Option 1a:

We sponsor many children to go to school as well as young adults to get a high school diploma. Not one school is free in Guatemala, so please consider a gift of $30 per month to completely sponsor a child's education. If you want to sponsor a child the school year runs January to the end of October.

Option 2:If you have a check…please send me an e-mail for instructions.

If you live in the USA, we can supply a tax receipt which will be mailed out every January to the address on your check or an address that you provide.  Please contact us for the mailing address and make checks out to LIFE CHURCH.

We can offer official Tax receipts valid in Guatemala, However if a very specific amount is given for a specific need, you will need to ad 12% IVA to make sure the costs are covered. We have to pay 12% (tax) on the amount given.
Opción 1:
Patrocinamos a muchos niños para que vayan a la escuela, así como a jovenes adultos para obtener un diploma de la escuela Secundaria. La escuela no es gratis en esta parte de Guatemala. Por lo tanto, considere un regalo de $30  al mes  para  patrocinar completamente la educación de un niño.  El año escolar comienza a mediados de enero, y hay una gran necesidad en está área en enero y febrero, para suministros escolares, uniformes y zapatos.
Option 2:
Bancos de Guatemala –
El dinero puede ser depósitado directamente en cuentas listadas arriba: Si necesita Facturas para el impuesto en Guatemala, puede comunicarse a nuestras oficinas. Teléfono: +502 7942-9838
¡Gracias!
Please note, this site is used to support the ministry of Missionary Ministry (Ministerio Casa Verde) in Guatemala.
IF YOU NEED A TAX RECEIPT, PLEASE ADVISE US BEFORE THE DONATION.